High technology instruments dedicated to the production or use of positrons.
Analysis instruments
The analysis instruments manufactured by POSITHÔT are intended for industrial or institutional R&D centers, and universities. They allow to measure a wide spectrum of defects size on all types of materials samples.
View more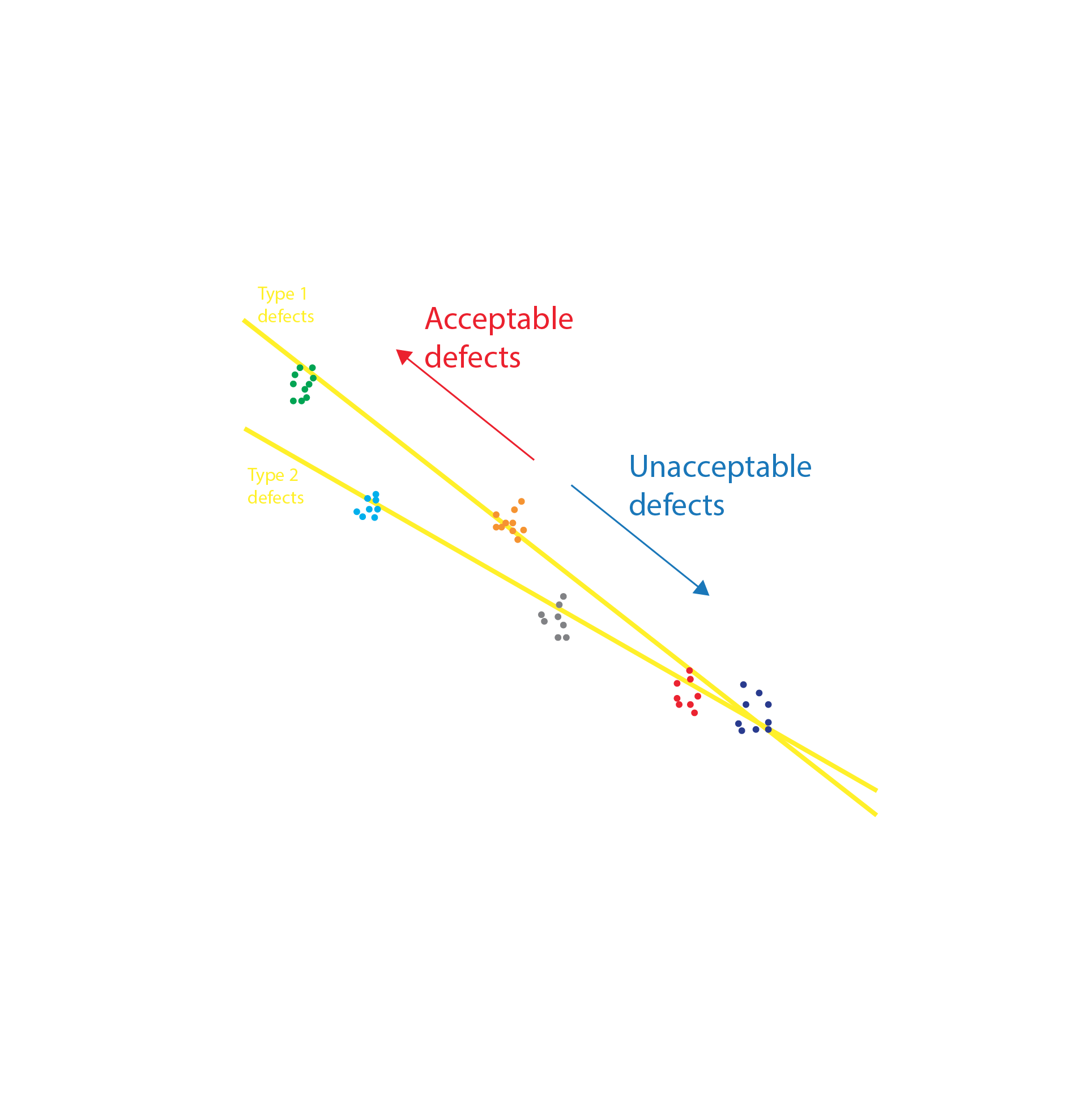 Control instruments
The control instruments are intended for targeted applications. They are realized based on customer's specifications, and optimized for his samples geometry, as well as for the types of sought defects.
View more
Catalysis
Open and closed porosities can be measured, as a function of depth, for all low-density materials like adsorbents and catalysts.
Electronic
Dopants studies in innovative monocristals for the semiconductor industry can be achieved with positrons.
Filtration
The free volume between molecular chains can be measured using positron spectroscopy. The knowledge of this value is critical for filtration, permeation and depollution processes.
Energy storage
Hydrogen storage depends on the stability of the hydrides used to capture hydrogen, and of their porosity to ease the release of hydrogen.
Medical
Implants are efficient if they can be integrated in the body, this means if the human tissues can colonize them. The fraction of their open porosities at the surface of the implant is therefore a key factor.
Mechanics
Some parts require a safety level not allowing the smallest detectable crack using conventional methods. Positron spectroscopy allows to determine the damaging level of mechanical parts before the crack appearance and can therefore reduce the quantity of high value scraped parts during maintenance operations.
POSITRON GENERATORS
POSITHÔT masters the production of positrons, the antiparticle of the electron, and has developed a range of generators. All the instruments manufactured by POSITHÔT are built around these positron generators. Their common characteristics are the following:
Intense Flow
POSITHÔT generators produce a strong flow of positrons: between 50 and 200 times greater as radioactive sources using the isotope 22 of the sodium; they integrate a stage of moderation of positrons allowing to obtain a beam of positrons of low almost monokinetic energy.
Adjustable
POSITHÔT generators are adjustable in intensity: the operator can settle the flow of positrons produced between a maximal value and a value corresponding to the twentieth of the maximal value; For example, a generator producing 6×106 slow positrons per second is adjustable between 3×105 and 6×106 positrons per second.
Not radioactive
POSITHÔT generators are not radioactive. Unlike other solutions used to produce positrons, POSITHÔT generator does not consume radioactive isotopes, and do not generate radioactivity during their operation; they are shielded by the radiological point of view, the radiations emitted during the creation of positrons remaining confined inside the generator. This radiological shielding is an element of the generator.
Compact
POSITHÔT generators are compact and transportable; they are transported by the road in either 20 or 40 foot containers depending on the models.
Long-lasting
POSITHÔT generator are long-lasting: once stopped they do not emit positrons, nor any other radiation.
Positron Generators
For the users of positrons stemming from radioactive sources, the innovation brought by POSITHOT is a revolution.
View more